Free STEM Movie Night: Black Panther
We will be screening Black Panther (2018, extended cut) in the Auditorium of the Centennial Engineering Center. Discussion to follow about representations of technology and culture in the film. Come join us!
Please click register to RSVP so that we can save you a ticket.
Check out the trailer here.
Registration Deadline:
Oct 18, 2018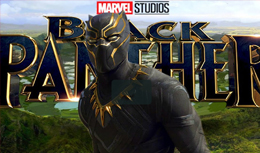 Instructor: Michael B. Jordan
Who can attend: All members of the UNM community (bring Lobo ID) and their guests
Meet at: UNM Centennial Engineering Center Auditorium
Location: UNM Centennial Engineering Center Auditorium
What to bring: yourself, your friends, and family
Days: Saturday, October 20, 2018 from 3-6 PM
Type: Workshop