Cultura y las ciencias: A resource fair about integrating culture into research
Are you interested in research? Are you curious about how culture molds you and your environment?
Join us for this exciting resource fair about the new field of cultural neuroscience. Researchers and students will share their insight about how to address culture in research as well as dicuss pathways for becoming a researcher early in your undergraduate career.
Schedule:
3-3:30 PM, Resource Fair and Research Showcase: Visit with the various organizations who are recruiting student researchers and speak with student researchers at UNM.
Resource Fair

Movimiento Estudiantil Chican@ de Aztlan (MeCHA) de UNM
Undouresearch
UNM El Centro de la Raza
UNM Health Sciences Center Office for Diversity
UNM LGBTQ Resource Center
UNM Native American Studies Indigenous Research Group
UNM Project for New Mexico Graduates of COlor (PNMGC)
UNM STEM Collaborative Center
UNM University Libraries
Student Research Poster Session

Nalleli Reyes Garcia, The Strength of the Native American Vote: How Voting Attitudes Among Native American Students Affects Political Participation
Samantha Garcia, The Influence Race and Gender have among Latino men and White women divorcing in New Mexico.
Maria G Merino Gomez, Ahdyah Garrison, & Sara Buckingham, Latinx Immigrants' Differential Responses to Restrictive Policies Across the Southwest
Selene Vences-Ortiz, Juan Peña, & Steven Verney, PhD, Academic Resilience Among Undocumented Latino Students: A Theoretical Framework
3:30-4:30 PM, Faculty and Student Panel:
Benjamin Clark, PhD:

Dr. Clark received his PhD in Psychological and Brain Sciences from Dartmouth College. Dr. Clark is an Assistant Professor in the Psychology Department at the University of New Mexico. He directs the Clark Lab, which is aimed at better understanding the circuit level mechanisms underlying how the mammalian brain generates our internal sense of spatial orientation, with particular emphasis on a class of limbic system and hippocampal neurons that behave much like a neural map and compass, called 'place cells', 'grid cells', and 'head direction cells'. His research interests iclude neurobiology of spatial orientation, navigation, and memory; alzheimer's disease, dementia, and spatial memory; alcohol exposure and spatial memory; high-density electrophysiology in behaving animals; and viral-mediated circuit mapping and functional connectivity.
Glenda Lewis, M.A.: Glenda Lewis is a PhD Candidate in Language, Literacy, and Sociocultural Studies at the University of New Mexico with primary research interest in intersectionality. A compassionate intellectual, Glenda possesses the vision, passion and leadership style required to build community capacity and consensus, while being an active agent of social change. Glenda has dedicated her life to teaching, sharing knowledge and empowering others.
Claudia Tesche, PhD: Dr. Tesche received a PhD in Physics from the University of California, Berkeley. She taught physics for 2 years at the Universidad de Pereira, Colombia, S.A. followed by ten years as a research scientist at the IBM T.J. Watson Research Laboratory in Yorktown Heights, NY. Her research interests included the optimization of Superconducting Quantum Intereference Device (SQUID) magnetic sensors with applications in the foundations of quantum mechanics and the imaging of neuronal activity in the brain. Dr. Tesche initiated a joint project between IBM and the Helsinki University of Technology to develop multichannel DC SQUID-based magnetoencephalographic (MEG) arrays. She spent eight years in Finland utilizing the first whole-scalp MEG arrays to characterize human brain dynamics, with a particular interest in frequency-domain analysis of oscillatory activity and the detection of MEG signals from deep brain structures. Dr. Tesche joined the Department of Psychology at the University of New Mexico as Professor in 2000. She is presently serving as the Director of the Transcranial Stimulation Laboratory. Her present research interests include MEG characterization of network dynamics in adolescents with fetal alcohol spectrum disorder (FASD), the use of transcranial direct current stimulation (tDCS) to modulate emotional processing in Autism Disorder and MEG imaging of the effects of transcranial alternating current stimulation (tACS) on brain dynamics.
Selene Concepsion Vences-Ortiz, Psychology Undergraduate: Selene Vences-Ortiz immigrated to the United States in 1999 from Toluca, Mexico. She is currently a senior pursuing a BA in psychology at the University of New Mexico. She is interested in being a researcher and would like to pursue neuroscience in graduate school. Selene would like to work with undocumented college students in a community setting. She is passionate about the inclusion of undocumented students in graduation preparation programs, scholarships, and internships. She hopes to promote the inclusion and protection of undocumented students in higher education through the work done by the New Mexico Dream Team.
Steven Verney, PhD: Dr. Verney received his PhD in Clinical Psychology in the Joint Doctoral Program at San Diego State University and University of California, San Diego. As an Alaska Native (Tsimshian) psychologist, Dr. Verney believes culture is infused in all of our beings influencing how we think, feel, and behave. His research focuses on mental health disparities, and he is interested in issues of assessment validity, with a focus on cognitive assessment, for different cultural groups. He also investigates cultural influences on cognition, psychopathology, and aging, including psychophysiological indices of information processing efficiency. Further, Dr. Verney investigates culture-fair methods of assessment for ethnic and minority populations. Dr. Verney is a Senior Fellow with the Robert Wood Johnson Foundation Center for Health Policy at UNM for Hispanic and American Indians (http://healthpolicy.unm.edu/) and a past fellow in the American Indian Alaska Native Program at the University of Colorado. He is a co-investigator on an NHLBI-funded project, the Strong Heart Stroke Study, investigating stroke in older American Indians, the population with the highest rate of stroke in US. Dr. Verney directs the Research Core of an NCMHD-funded New Mexico Center for the Advancement for Research and Engagement on Health Disparities (NM CARES HD; http://hsc.unm.edu/programs/nmcareshd/ ). He is also a recipient of the Outstanding Faculty of Color Award from the Project for Peer Mentoring Graduate Students of Color to faculty who demonstrate excellence in teaching, research, mentoring, and service.
4:30-5 PM, Resource Fair and Research Lab Tours: Stick around after the panel to visit with the various organizations who are recruiting student researchers.
REGISTRATION
Registration is not required. Walk-ins welcome.
Registration Deadline:
Sep 21, 2017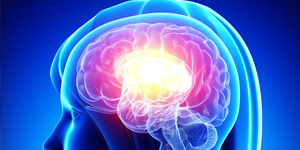 Instructor: Dr. Benjamin Clark, Dr. Steven Verney, Dr. Claudia Tesche, Glenda Lewis, M.A., and Selene Concepsion Vences-Ortiz
Who can attend: UNM undergrads, graduate students, faculty, staff, alumni, community members
Meet at: SUB Ballroom A
Location: SUB Ballroom A
What to bring: yourself
Days: Thursday, September 21, 2017 from 3:00-5 PM
Type: Conference