Women in STEM: Experiences, Discoveries & Opportunities
Coming in November! Lunch provided by Garcia's Kitchen.
EVENT DESCRIPTION
Students will participate in discussions on various topics related to the STEM academic and workplace environment: overcoming challenges and barriers; school, work and family life balance; identities in STEM; and mentoring, internship, career and employment opportunities. Additionally, students will have an opportunity to meet faculty and professionals and engage in one-on-one conversations; build networks of support with faculty, professionals and peers; and connect to resources.
Table Topics
Students can select to participate in various conversations taking place at each table:
Discovering & Exploring the STEM Academic Environment
School, Work and Family Life Balance
Sexism and Navigating STEM
Internships, Employment and Careers
Navigating Identities in STEM
STEM as a Second Career
PLANNING COMMITTEE
Bernadette Gallegos, Sandia Women's Action Network (SWAN)
Dr. Vanessa Valentin, Assistant Professor, Civil Engineering
Dr. Corinne Myers, Assistant Professor, Earth & Planetary Sciences
Jessica Holland, Director, Women's Resource Center
Caitlin Henke, Program Specialist, Women's Resource Center
Stephanie A. Fox, President, UNM Advancing Women in Science
Tara Hackel, Program Specialist, STEM Collaborative Center
Check back soon for more details!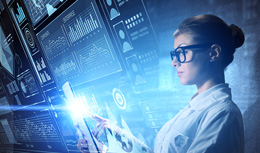 Instructor: UNM STEM Faculty and Guest Professionals Working in STEM Fields
Who can attend: Any undergraduate student. Freshmen and sophomore students encourage to register!
Meet at: Centennial Engineering Center
Location: Centennial Engineering Center
What to bring: Your curiosity about STEM!
Days: November 2017
Type: Workshop