Playing with Water: Water Day at UNM
This event will expose students to hands-on activities related to research conducted by UNM's Center for Water and the Environment (CWE) located in the School of Engineering's Department of Civil Engineering. The Center conducts cutting-edge research into technological and engineering-based solutions for problems with water and the environment being experienced by the State of New Mexico and the southwestern United States which has global implications.
This event is led by Dr. Vanessa Valentin, Assistant Professor in the Department of Civil Engineering; Blade Montgomery Allen, CWE Outreach Coordinator; and undergraduate and graduate students working for CWE. See http://cwe.unm.edu/
ACTIVITIES
Students can talk to CWE faculty about their research, learn about the field of Civil Engineering, and play with water through the following activities:
WAVE: Water Activity Vehicle and Experience is a watershed visualization system - augmented reality sandbox - that uses topography to shape sand and create water-flows in real-time. Movement of hands causes the sand to move or create rain.
Aquifer Cross-Section is a groundwater model that reflects the process of groundwater flow.
Water Treatment with Reverse Osmosis is a process for filtering water.
Water Treatment with Coagulation and Filtration is a process for removing particulate matter from water. Students simulate coagulant addition, rapid mix, flocculation, sedimentation, then pour into filter.
Water and Wastewater Microbes - students will be given the chance to identify constituents in water samples through a miscroscope connected to a projector.
TIME
11:30 am to 1:30 pm
LOCATION
ATRIUM - Lower Level of Student Union Building (SUB)
Registration Deadline:
Sep 12, 2017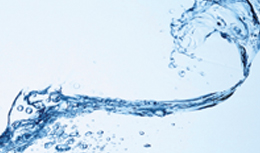 Instructor: Dr. Vanessa Valentin, Assistant Professor in the Department of Civil Engineering; and Blade Montgomery, CWE Outreach Coordinator
Who can attend: Any undergraduate student. Freshmen and sophomore students encouraged to register!
Meet at: 11:30am to 1:30 pm
Location: ATRIUM-Lower-Level in Student Union Building (SUB)
What to bring: Your thirst for water, and your curiosity about water!
Days: Tuesday, September 12, 2017 from 11:30 am to 1:30 pm
Type: Outreach Opportunity